NEO Finance shared their corporate report for 2018 H2.
The year 2018 was very successful:
Compared to 2017 H2, the income grew nearly 2 times.
Cumulative amount of loans issued has reached EUR 30 M.
Their payment initiation service (PIS) has surpassed 1 M transactions.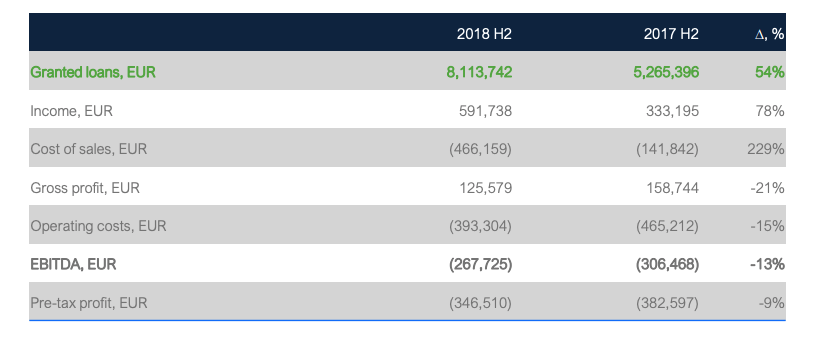 Majority of the revenues from P2P lending activities are distributed throughout the loan period, and these revenues are received only when the borrower actually makes the instalment. For management purposes, future intermediary fee is presented in a month it is generated.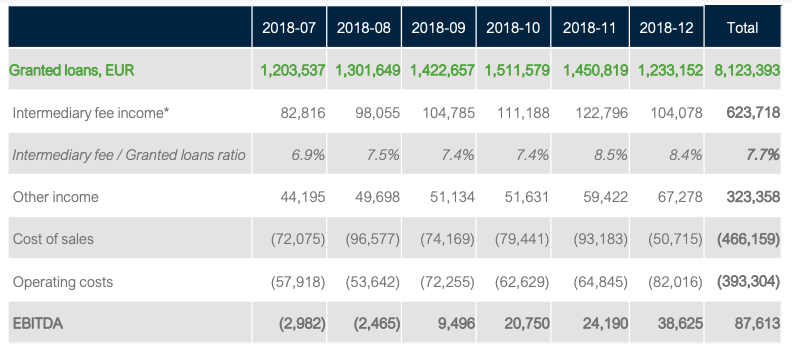 ---